Online Speech Therapy Australia Wide
The same outcomes without the hassles
The benefits of online speech therapy
Effective –  the same outcomes as in person services without the time and cost of travel.
Access therapy anywhere with an internet signal – helping those in rural and remote areas, those with physical limitations or those with lack of access to transport
Continuity of care – Are you travelling around Australia or are you moving location on a regular basis and are tired of finding a new therapist.

Local Expertise

 – does your local area lack the expertise you require of do they have long waiting lists, if not closed their books or the position is vacant.
Generalisation – using your toys and play equipment so you can easily integrate therapy into your every day life
What we can work on
There is nothing we can't do online that we do in person.  We can support your child to develop their communication skills no matter what the age, the stage or their needs. Speech therapy for toddlers, children, teenagers and young adults.
Online speech therapy can help you with:
engagement, copying and play
early language and development
limited or no verbal communication
speech
language
fluency
reading
spelling
comprehension
social thinking
feeding
What if my child won't stay at a screen
For toddlers and children with low to no verbal skills, we work with you and your child in play and everyday life.  We will help you to help your child develop the underlying skills they need to build their communication.  Meaning everyday life and play become communication opportunities.
For children who need to be active. We face this daily in our clinic with children who cannot sit at a table. We use motor-based activities, toys, treasure hunts and your equipment like a swing, trampoline or pool in the back yard.
For children who enjoy watching TV

 

like Bluey and Play School – This is what our sessions are like with green screens and fun interactive games designed with your child's interests.  We can easily keep your child playing and learning.
You don't need a new computer
There is no need to replace your current computer if you are having poor video, audio or you can't hear anyone.
A few small purchases and your issues are fixed.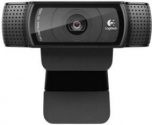 If your computer doesn't have a built-in webcam or if like mine the image is distorted then an external plug-in webcam like the Logitech C920 will do the job.  Plus the C920 has a built-in stereo microphone.
If needed you can also use the camera on your phone or ipad if you join on either device as a third participant.  That means you can use the screen on your computer and the therapist can see you.
Can't be heard or sounds like you are underwater then here are some options:
External microphone that plugs in don't forget that some external webcams have a microphone built in.  For little children they are often moving around and a fair distance from the computer and can hardly be heard.  Join the zoom meeting as a third participant on your mobile phone and place it next to them.  Most mobiles today have very strong microphones.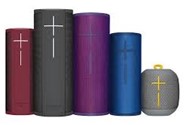 Can you barely hear the audio with the speaker at 100% then here are some options – Bluetooth speaker like a UE boom or external speakers.
If your child must wear headphones or Bluetooth to their hearing aids then you can follow along and hear the lesson when you join the zoom on your mobile phone as a third participant.